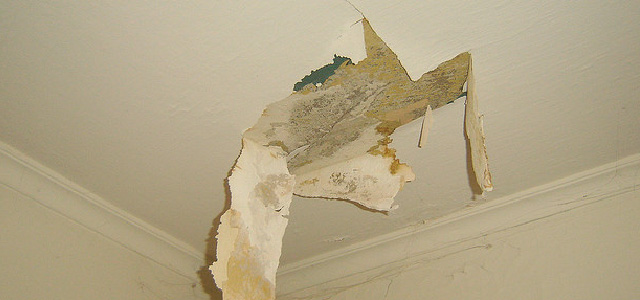 Roof Leak Insurance Claims in Florida
Excessive loss of granules typically occurs on shingle roofs in Miami. The granules can begin to disappear naturally over time or can be lost by extreme weather. Loss of the granules exposes sensitive layers of the roof that are meant to be protected. The exposure of the materials under the granules can begin to cause other types of roof damage. There are several roofers in South Florida that can identify the loss of granules on shingles and will be able to adequately assess the roof damage to your South Florida property. Another type of damage is labeled Blistering. This is what it sounds like, bubbles develop underneath the granules. The blistering will eventually pop and expose the mat of the roof, making further roof damage a possibility. There are many styles of roofs in Florida. Some roofs consist of tiles, shingles, and wood. The wood roofs have something known as Shakes, these create a specific aesthetic while at the same time protect the under layers that prevent leaks. The Shakes can become damaged from hurricanes, water built up and other extreme weather.
The Florida rainy season and Hurricane season can cause terrible roof damage to property. The damage is not just through water, but it's possible during these storms that trees are uprooted and fall onto homes or commercial property. A massive tree falling onto a roof is more common than you may think, and it often causes great damage to the roof and contents of the home. These are events, that in most cases, cannot be anticipated can leave homeowners defenseless to the elements. It's vital to be protected with the proper insurance policy and take the appropriate steps file an insurance claim for roof damage.
The discussion of roof damage is not black and white, there are rarely two cases that are the same. Each property has distinct features and it's location can dictate the natural damages as well as unforeseen damage. It's very important that a trained professional, like a public adjuster, visits your property to evaluate the roof damage. This is a smart way to proceed with the filing of an insurance claim for roof damage. When damage to the roofs does happen, it's equally as important that the full damage be recognized, reported and repaired. A public adjuster will help you through this process.
Homeowners Claims Consultants Can Help You Make Your Roof Leak Insurance Claim
Homeowners Claims Consultants is proud to serve the Miami Dade and Broward County areas. We have years of experience filing insurance claims in Miami and the surrounding areas of Ft. Lauderdale, Sunrise, and Boca Raton. If you're in need of assistance filing your insurance claim and you live in Aventura, Sunny Isles Beach, Hollywood, Surfside, Bal Harbour, Bay Harbor, Miami Beach we're ready to start working for you. The time to get to know our team of professionals is now, before an insurance claim is a calm time and we can review your insurance needs.
A better outcome for you
Bigger insurance payout
Faster claims process resolution
More peace of mind
Excellent customer service